\ "What the Enya .. I did not say a word \" .. Pearl confusion .. Fun live .. Viral incident ..!
Home > News Shots > India news
Live discussion always involves many issues. Even the smallest mistakes that happen during live broadcasts can become hugely viral on social websites. We will be watching many videos like this. In that sense, the video of the channel's editor harshly insulting a Russian man thought to be from Ukraine during a live discussion on the Times Now channel yesterday has gone viral on social media.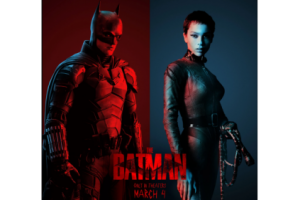 Ukraine problem
The Times Now channel broadcast a live discussion on the ongoing Russia-Ukraine war yesterday. In it, the blame falls on Mc-Adams from Russia. Rahul Sivasankar, the channel's chief news editor, who hosted the show, slammed Adams.
Rahul Shivshankar Scolding the Wrong Guest on Live
During the live broadcast, Adams (assuming he was from Ukraine) said, "Stop blaming India and support the soldiers in the war. The dominant mentality of this colony is dangerous. You persecuted the people of Africa and Iraq. "
Confusion over name
Then, Adams from Russia interrupted and said, "I have not said a word yet. Why are you scolding me so harshly?" He asked. That is when the incident came to light. Rahul speaks under the wrong name (Adams) to Nahilo, another guest who attended the discussion.
Disgruntled, Adams said he did not say anything and did not know why he was scolding. Rahul replied, "I'm not talking to you, I'm talking to Adams," and everyone is shocked to hear Adams say, "I'm Adams."
Then Rahul has apologized for it. The video of the debate, which took place yesterday, is now spreading virally on social media.
Hands down, this is THE funniest 'news' video I have seen in recent times... perhaps the funniest of 2022, amidst all the gloom. Please persist through Rahul Shivshankar's non-stop verbal diarrhoea and you'd be richly rewarded in the end 😂 pic.twitter.com/ZULpgXFnzu
— Karthik 🇮🇳 (@beastoftraal) March 3, 2022
TEST